The Grinberg Method®
Learning to be well –
an approach to life
With the Grinberg Method® you learn to release blockages in your body. This way you can free yourself from physical and emotional suffering. You can learn to let go of traumas and limitations.
You learn to deal with fear and pain. You get your energy back and your body learns to heal itself. Naturally you feel freer and more alive.
The Grinberg Method®:
Become Healthy, satisfied and HAPPy 
With body work according to the Grinberg Method® you learn to perceive structures in your body that hinder your development. We explore the discomfort you feel in your body and I will show you what is limiting you – and how you can stop it. Your potential qualities will unfold.
The method is highly efficient because it does not only work with intellectual understanding: you feel the energy and potential of your body and you learn to use it again.
In my twelve years of Grinberg practice I have given more than 10,000 individual sessions. During this time I have touched very different people and know for sure that our personal stories and experiences are reflected in our bodies.
How I got in touch with the Grinberg Method®
In 2003 I booked a trial session with a student out of curiosity – and was completely surprised by the effect. For the next five years I was a client, a participant and very hungry for knowledge. And because my enthusiasm was so great, I switched completely in 2008: Since then I have been living, teaching and learning with the Grinberg Method®. It is enriching and touching to support people on their way to happiness and health. I am very thankful that I can learn and teach what I find meaningful, healing and important.
I would lovE TO SUPPORT YOU also online oN YOUR WAY.
That's my offer for you:
Learn AN EMPOWERING WAY 
TO DEAL WITH FEAR AND PAIN:
CONTACT ME FOR YOUR FIRST one-on-one SESSION
What happens in a process of the Grinberg Method®?
Several consecutive sessions with the same aim are called a process. When the aim is reached, the process can be terminated.
The number of sessions varies individually – depending on your aim, your attention and the depth of your traumas. We will talk about the details in the first session.
We can meet once a week for a certain period of time for a session. It can also be more frequent, with up to eight sessions on four consecutive days.
Learn more about body work according to the Grinberg Method®, you will find the prices on my contact page.
You can benefit from Body work according to the Grinberg Method®
If you are looking for a way out of your chronic physical or emotional pain
If you want to strengthen your potential, possibly prepare yourself for a certain thing
If you want to be more alive, cheerful and energetic again
When you feel there's more to you than you're living now
duration 60 minutes. All further ONLINE sessions €60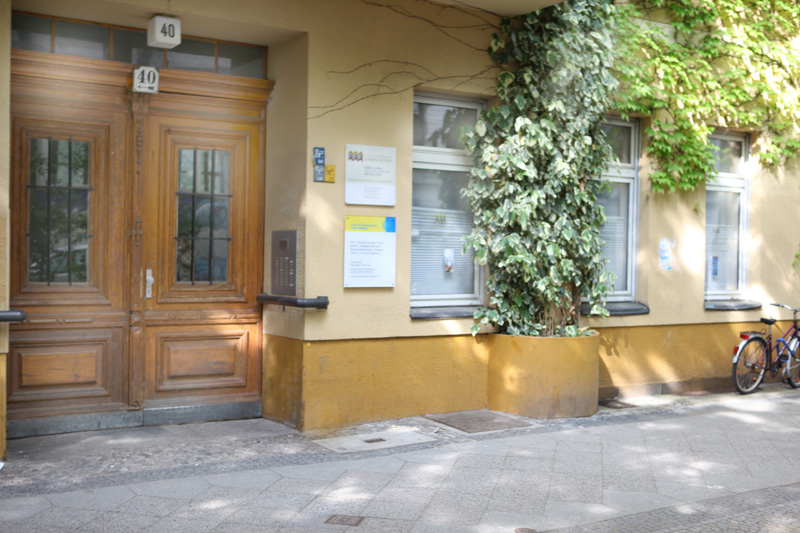 The sessions take place at my studio in Berlin Kreuzberg.
Additionally I now offer online sessions.
To find a suitable date, I look forward to your call or a short e-mail.
GRINBERG METHODE®
Böckhstr. 40, 10967 Berlin-Kreuzberg / Graefekiez
U8 Schönleinstraße
Mobil:  +49 (0) 163 – 570 75 65
mail@baerbelsinger.de
Occasionally I also work in Kempten/Allgäu

ZENTRUM DER GRINBERG METHODE KREUZBERG GRAEFEKIE