®I was born in 1966 in Kempten in the Allgäu and have lived in Berlin since 1985. In 2003 I came across the Grinberg Method® and since 2008 I have been working as a practitioner of the Grinberg Method®. I completed my studies with becoming an Trainer of the GM® , a Trainier of sMove! and a Teacher of the Grinberg Method® studies.
Even as a child I had the desire to start fresh from the present moment, free from the fixed roles in which one is stuck. My trick was to press the "reset button"!
I imagined that I had just been "beamed" into my body, that I had not really experienced what I had just experienced, even though an alleged memory told me to.
I tried to hold on to this idea, so I had at least a short term idea of what it is like to have all possibilities open again and to be able to do everything "new and better".
A NEW, DIRECT APPROACH TO LIFE
In the first Grinberg sessions I remembered this. I now had a much more absolute new approach to life, but not just as an idea in my head – now I felt the new possibilities in my whole body!
Certain physically noticeable changes had taken place. New ways of going about things had only just become reality. I found that incredible! In my enthusiasm I changed my profession after a few years and became a practitioner myself.
HEALTHIER, MORE CREATIVE & MUCH MORE WITH ME
Among other things, I became healthier during the process and years of colds, sinusitis and flaccidity have since disappeared. I am a fashion designer and have worked in my studio for designers and on film productions. It was surprising for me how much easier and more natural it became to be creative.
To be able to choose from a variety of ideas, to create something and then know exactly what I want, I didn't really know that with such ease. Creativity, I learned, means to find an individual powerful expression from a pool of liveliness and possibilities. This also describes, so to speak, the aim of learning processes. Creativity is something I want to live and teach as a qualified practitioner and trainer of the Grinberg Method.
FOR WHOM IS THE GRINBERG METHOD®

 

INTERESTING?
If you are looking for a way out of your chronic physical or emotional pain

If you want to strengthen your potential, possibly prepare yourself for a certain thing

If you want to be more alive, cheerful and energetic again

When you feel there's more to you than you're living now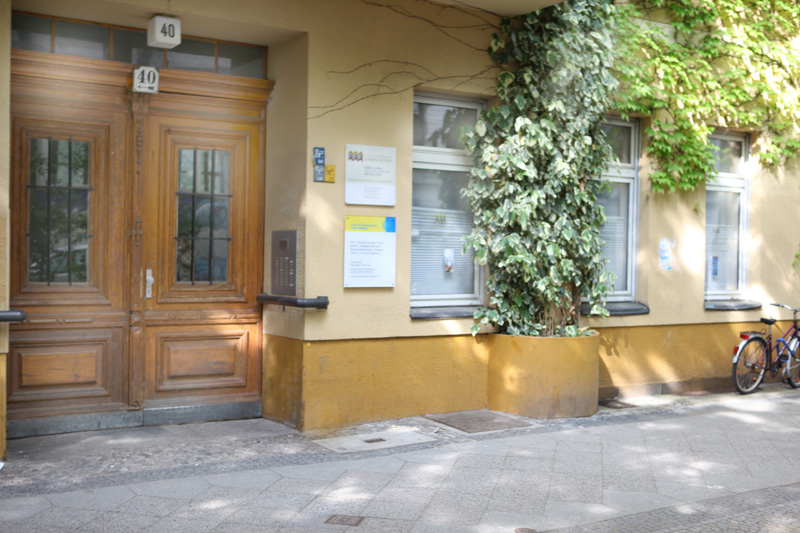 The sessions take place in my studio in Berlin Kreuzberg.
Additionally I now offer online sessions.
To find a suitable date, I look forward to your call or a short e-mail.
GRINBERG METHODE
Böckhstr. 40, 10967 Berlin-Kreuzberg in Graefekiez
U 8 Schönleinstraße
Mobil:  +49 (0) 163 – 570 75 65
mail@baerbelsinger.de      
ZENTRUM DER GRINBERG METHODE