Studio Rental / Room Rental

You can rent the small or large room in my body and therapy studio. A small office, waiting area and bathroom are also part of the studio.
Easily accessible, the studio is located 3 minutes from the closest underground station Schönleinstrasse (U8). Kottbusser Tor and Hermannplatz are in walking distance. Both are traffic intersections of the public transport system BVG.
The studio is located in the cozy Graefekiez with many cafés, ice cream shops, restaurants and small shops, close to the inviting walks of Landwehrkanal.
The studio is used for individual sessions, meetings or rentals. It is on the ground floor and barrier-free accessible.
DIMENSIONS
Total area: 56 m²
Number of workrooms: 2
Large room: 24 m²
Small room: 12 m²
Wifi
Gas central heating
Rent
per hour: 20 € Basiccost, any futhher hour 5 / 7€ (small/big room)
per day: 50 / 100 € (small/big room)
longterm: 80 € per mounth for a block (=half a day)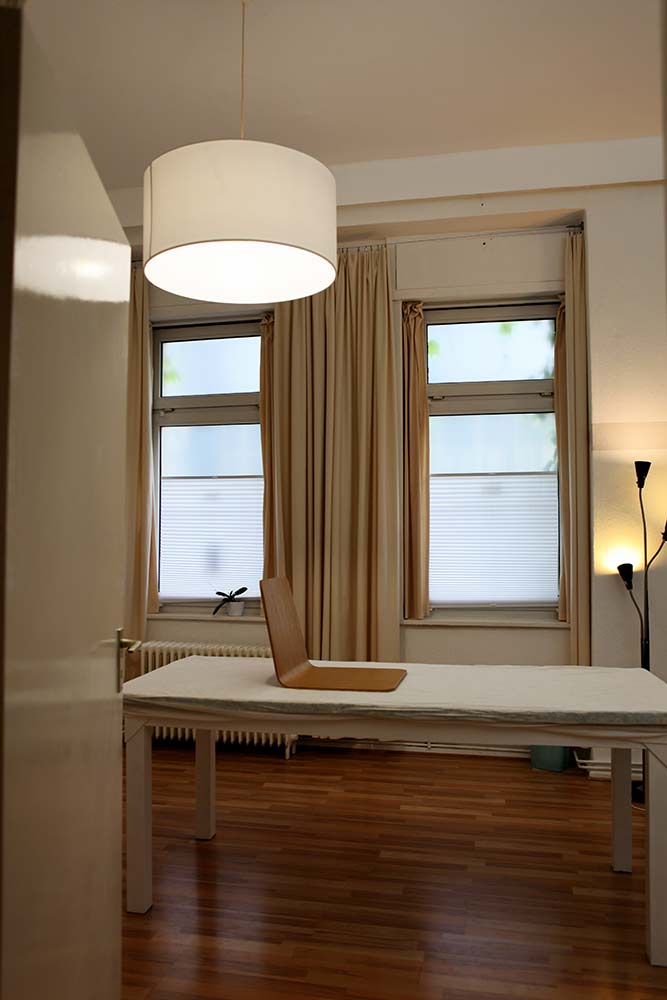 ZENTRUM DER GRINBERG METHODE
KREUZBERG GRAEFEKIEZ

Mobil:     0163 – 570 75 65
ZENTRUM DER GRINBERG METHODE
KREUZBERG GRAEFEKIEZ

Festnetz:  030 – 9900 2173
Mobil:     0163 – 570 75 65
ZENTRUM DER GRINBERG METHODE